A modular and dynamic home page that gives you quick access to information related to your tasks and that will allow you to navigate in GLOW IN THE CLOUD.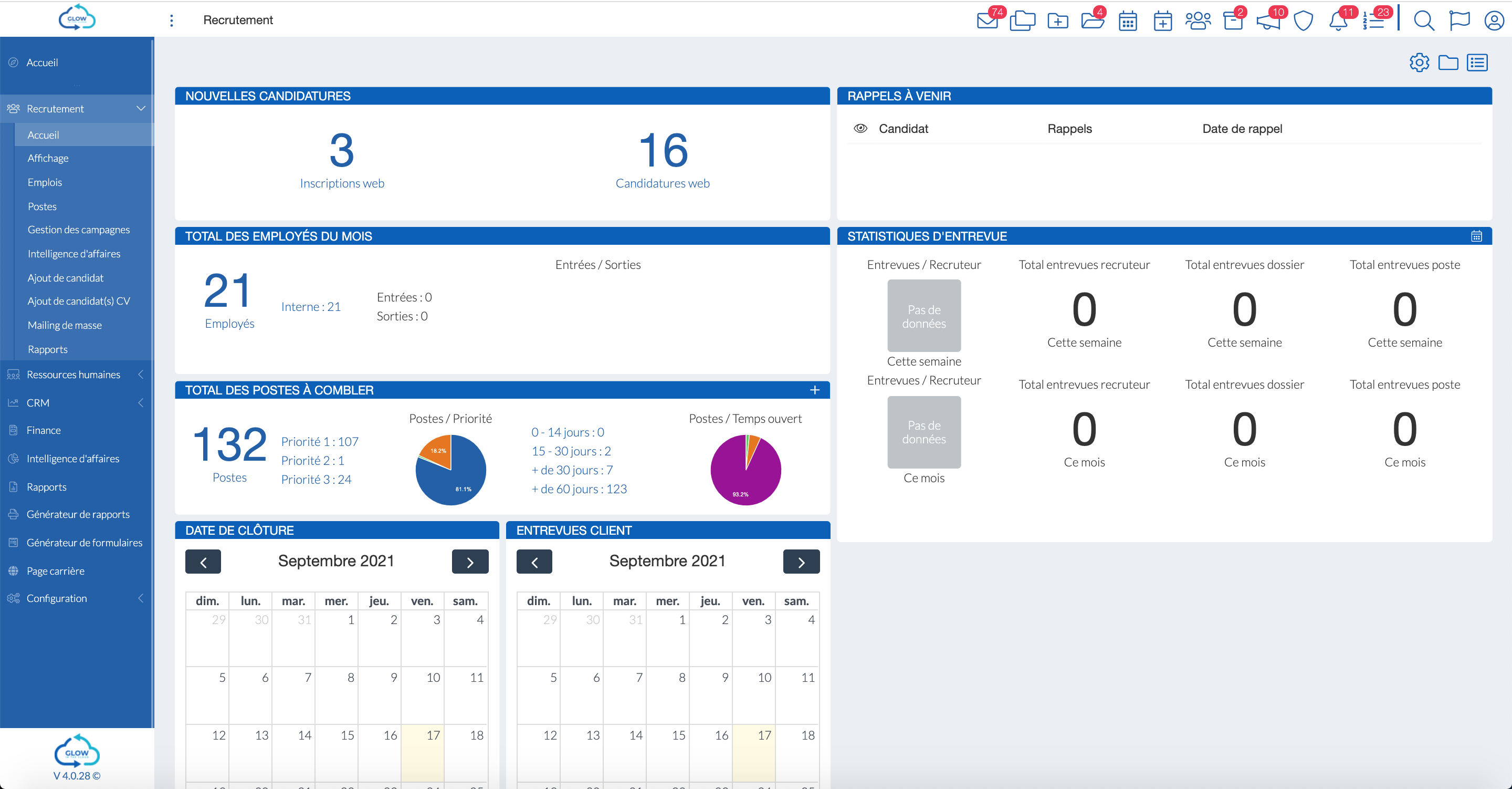 Receive all your applications directly in GLOW IN THE CLOUD.
Each application received from the web will be automatically linked to the position for which the candidate has applied. In one click, validate the application and add it to the process.
Don't burden your recruitment process with multiple tools.
Manage your entire process from within GLOW IN THE CLOUD.
Change candidate status, add new profiles, communicate with your team, integrate follow-up notes and share documents.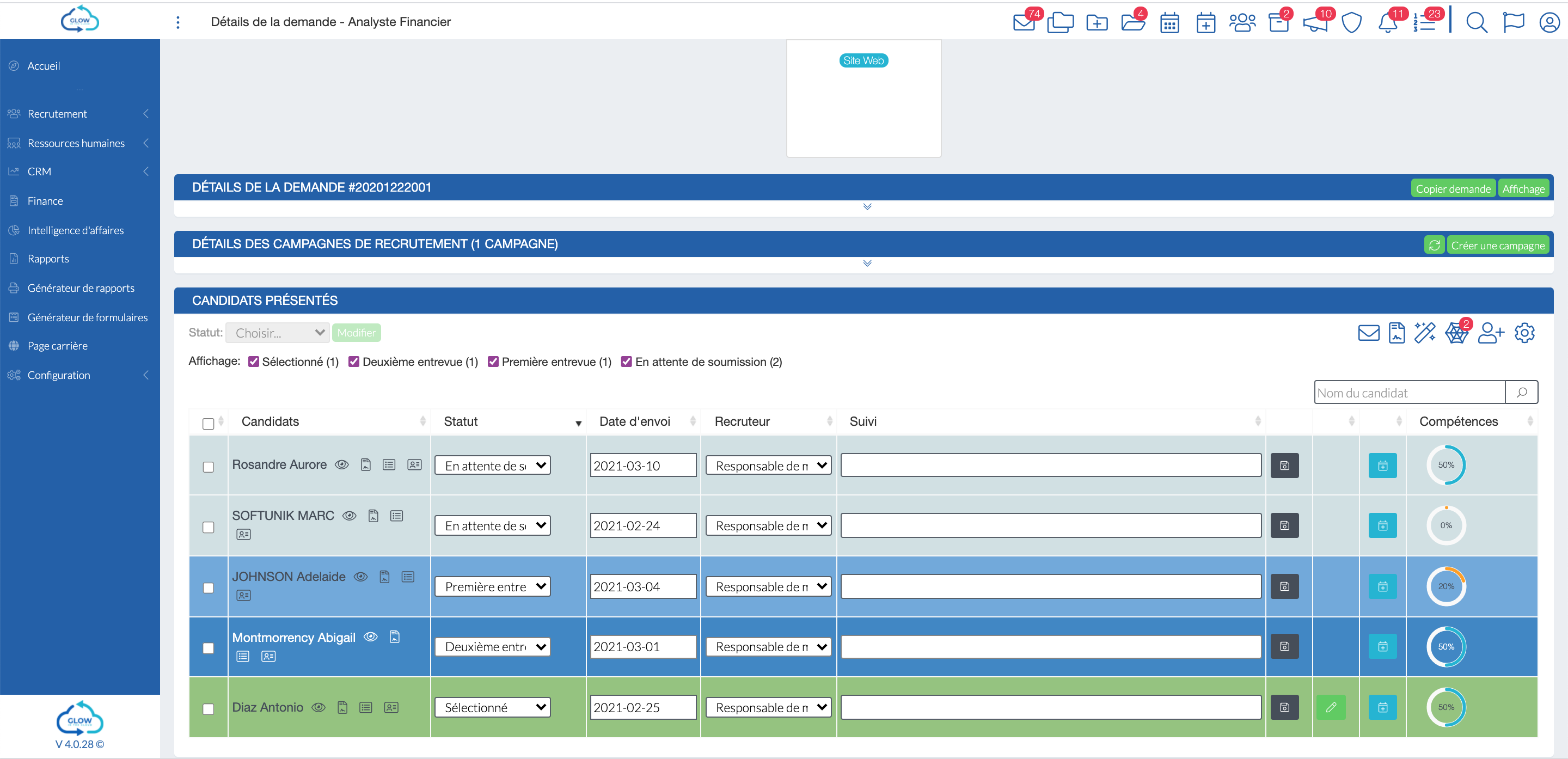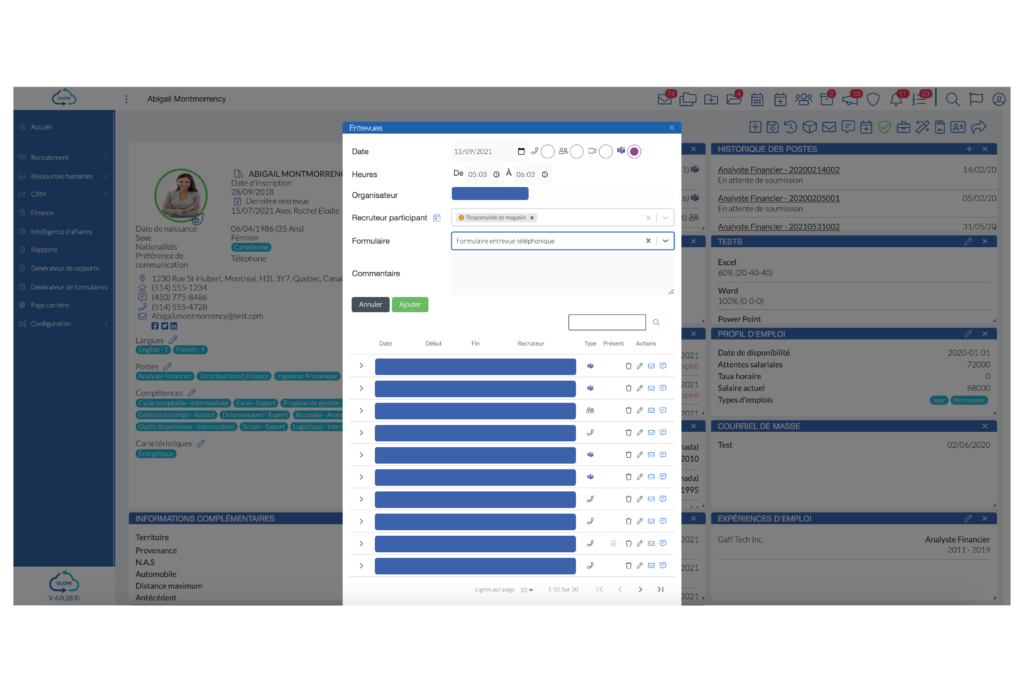 Connexion outlook/Office 365
Synchronize your email inbox and calendar directly in GLOW IN THE CLOUD.
Send emails from the solution to your candidates and/or collaborators and set up automatic responses.
In addition, find your interviews in your calendar.
Use CRM to create, manage and track your customers directly in GLOW IN THE CLOUD.
Integrate contacts, managers, customer activities. 
Create an organization chart of your customers, communicate with them individually or by mass email.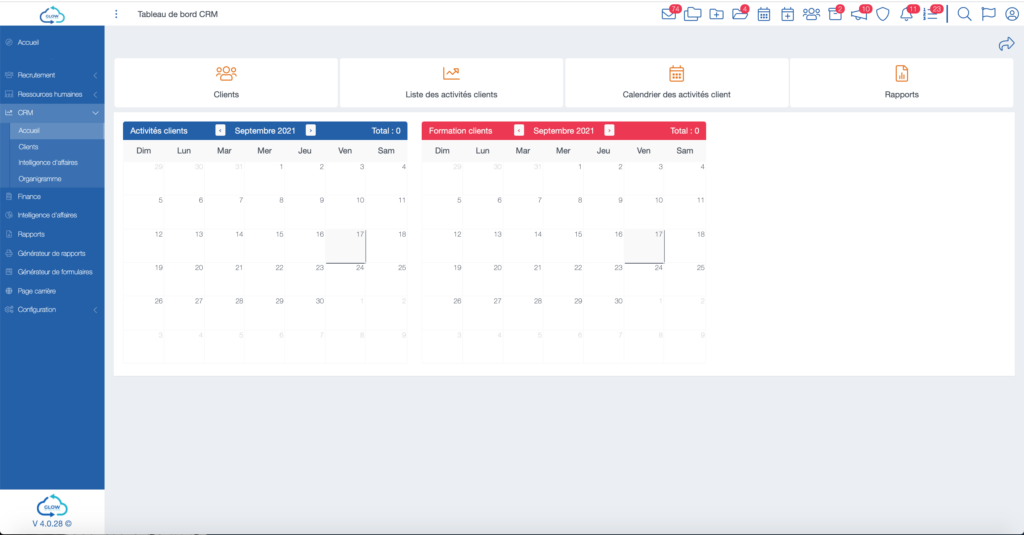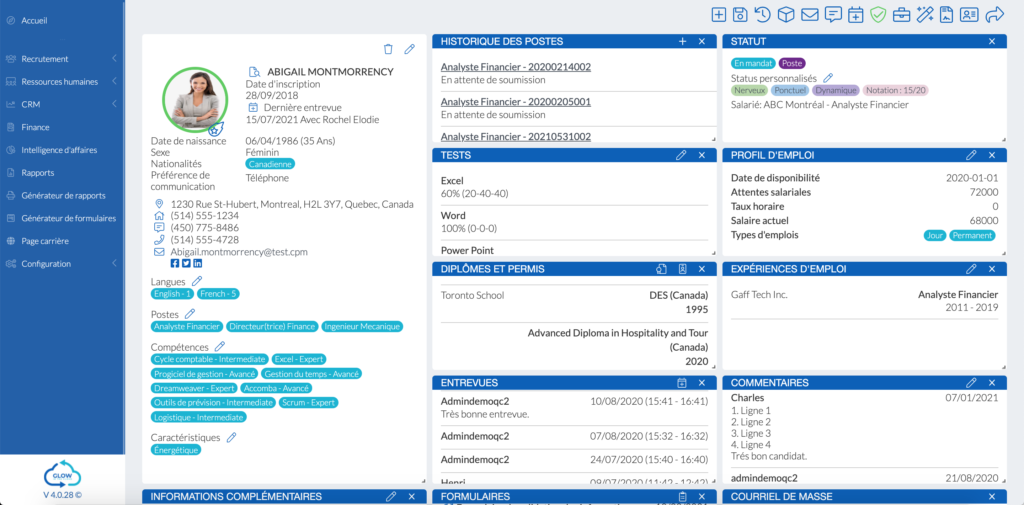 A complete candidate file
Manage all of your applicant's tasks from a single page.
Customize this page by deciding which widgets you want and how you want them laid out.
Add information, organize your interviews, include follow-up comments and notes, submit forms, upload information and update your candidate's status. 

Improve your communication
Integrate follow-up notes and comments for you and your collaborators.
Want to talk to a colleague about a profile? Send them the candidate's resume in an instant from the application.
Changing the status of a candidate in process? Set up automatic notifications to your employees to keep them informed.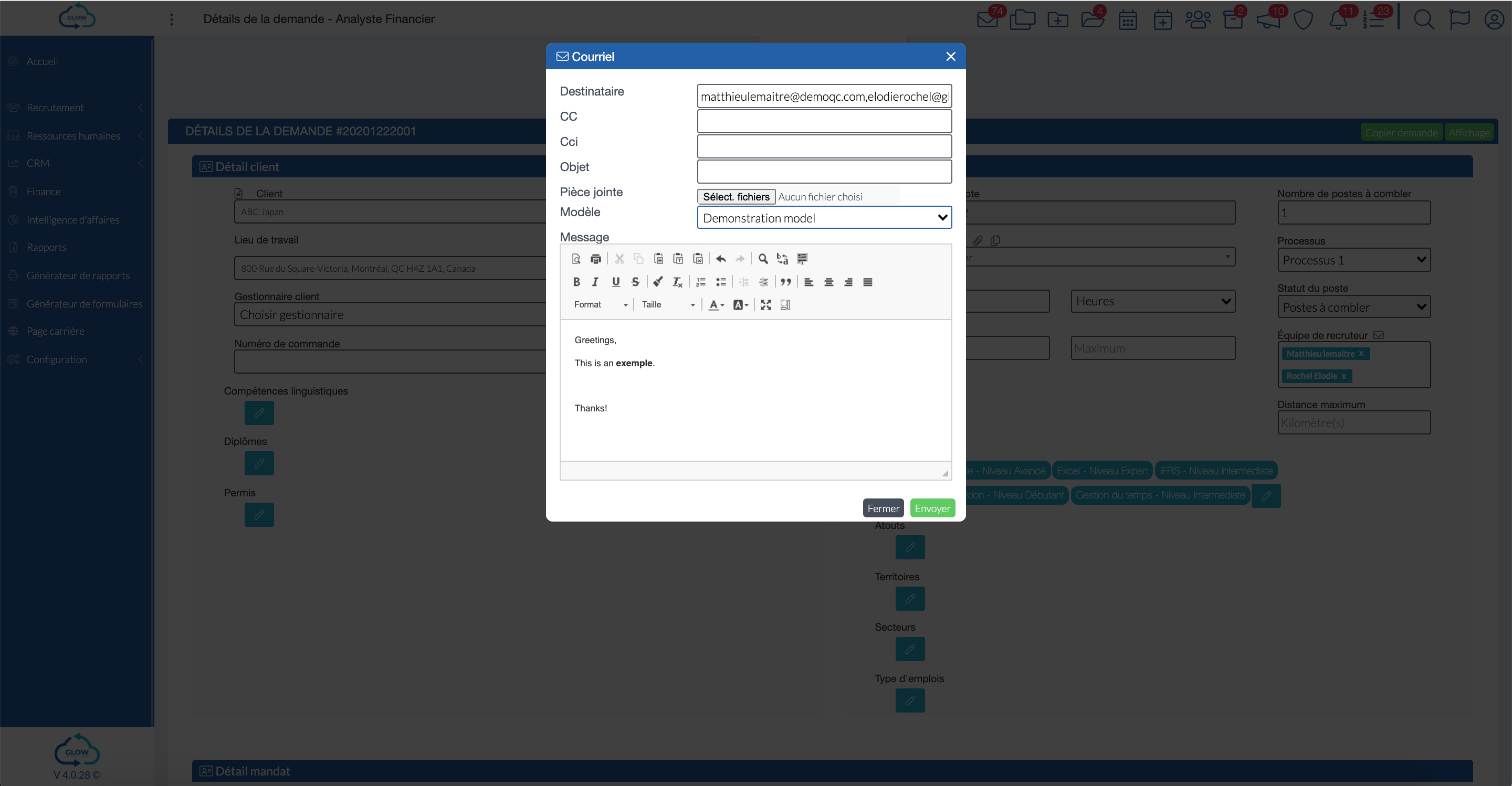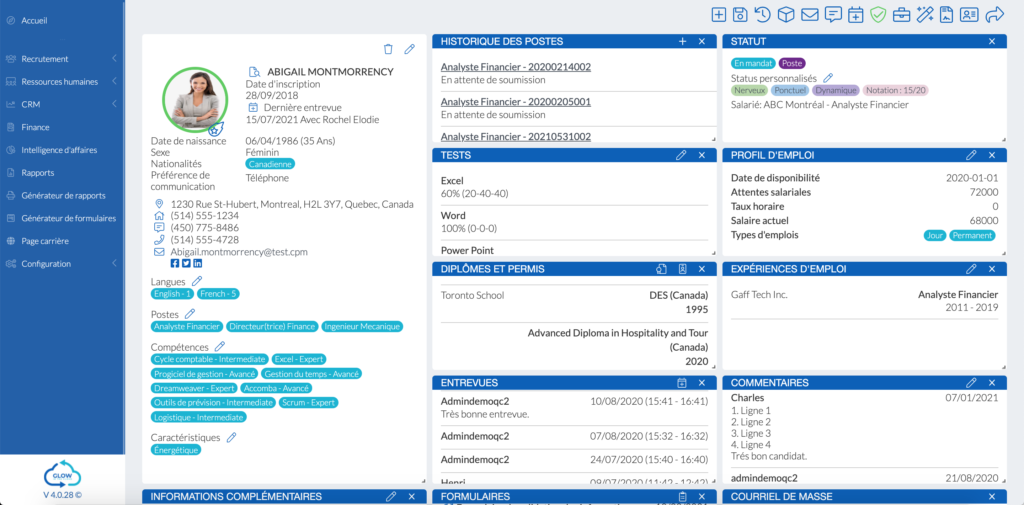 Looking for a specific candidate?
Do a quick search from the search bar in your candidate database.
Want to find a candidate by multiple criteria? 
Use the advanced search (name, position, country, CV keywords) which will allow you to search for candidates according to your selection criteria and then integrate them into your process for a position or add them to the mailing list of your next mass email.
Discover the module that will allow you to make mass email from GLOW IN THE CLOUD with our partner Sendgrid!
Create your templates, customize your contents, define your database and decide on the schedule of distribution then schedule your sending.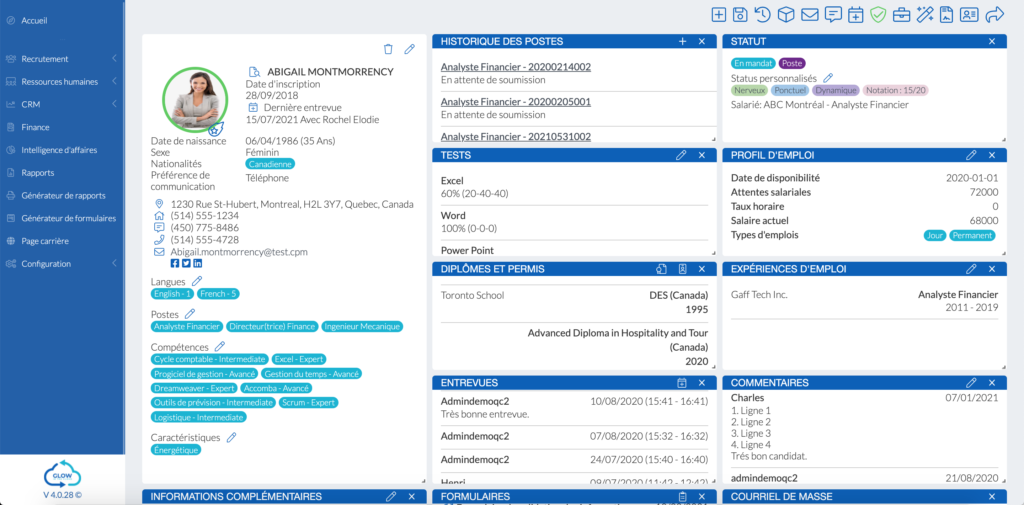 Once you have found the candidate you want for your position, add them to your onboarding process.
Send the documents for signature to your candidate directly from the solution and then retain the items.