Forms adapted to your needs
From GLOW IN THE CLOUD, create forms according to your needs.
Define forms that you can send to your candidates, for your interviews or even personalized forms when you apply online.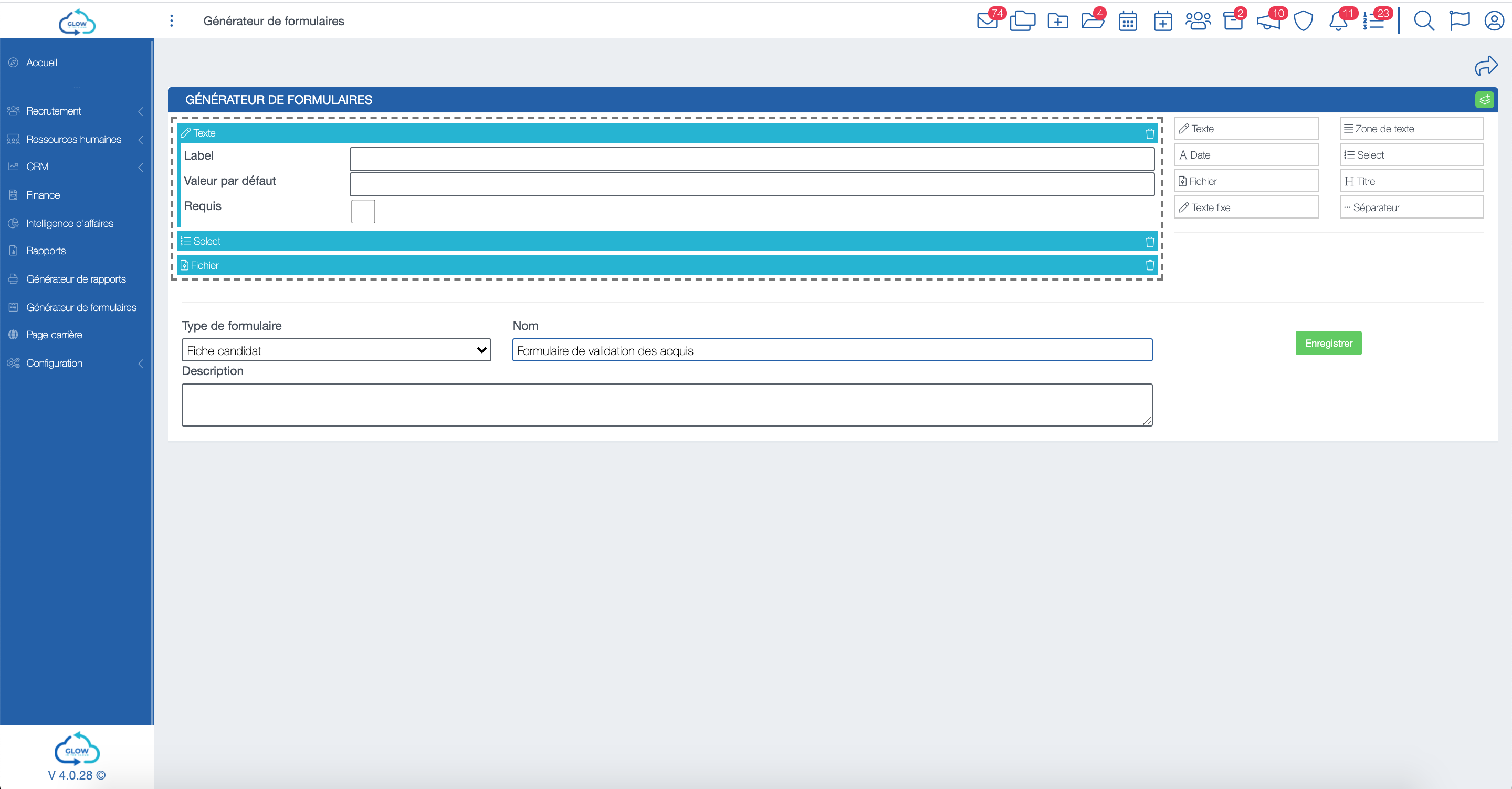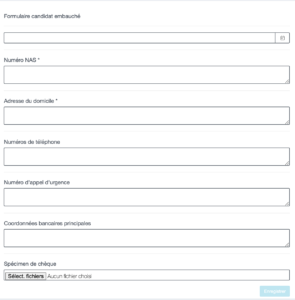 Create as many forms as you want and customize them according to the information you need.
Define the questions, the type of answer and indicate if the fields to be filled in are mandatory or not.


Centralize the information collected
Be notified when a candidate has completed the form and find the answers to the form in their candidate record.
Also find the information of the applicant who applied online.